Statistics
We have
222
registered users
The newest registered user is
raheelmemon
Our users have posted a total of
1140
messages in
613
subjects
If you are seeing this, you have attempted to link to the UpToDate widget but are experiencing a problem. Please visit
UpToDate
for more information.


Early Anxiety and Depression OR Benzodiazepine use Associated with Future Dementia ??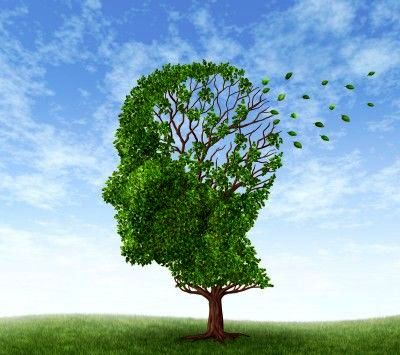 Depression is identified as a risk factor for dementia. Little research has been carried out on the importance of anxiety, despite strong evidence of co-morbidity with depression.
This
case-control study
was set in the Consultations in Primary Care Archive.
Cases (n = 400
), were patients
aged >65 years
old. About
1353 controls
were matched to cases by gender, practice, age group and year of case diagnosis.
RESULTS:
- A
past anxiety diagnosis
was
associated
with a future dementia diagnosis [
odds ratio 2.76
(95% confidence interval 2.11-3.62)].
- The
association
of
depression
with dementia was attenuated by the high prevalence of anxiety within those who have depression.
- Including an interaction of depression and anxiety showed that
having only depression
was
associated
with future dementia diagnosis
but
a diagnosis of
depression alongside anxiety
did
not increase
the likelihood of a dementia diagnosis compared to having just an anxiety diagnosis.
CONCLUSION:
-
Prior diagnosis of anxiety
was
strongly associated
with dementia diagnosis after adjustment for other risk factors.
- The
independent effect of depression
was
weaker
compared to anxiety.
- Given the higher prevalence of anxiety primary care physicians
should consider anxiety as well as depression
as
premorbid risk factors
of dementia to improve early recognition and facilitate greater access to services.
SOURCE:
The association of anxiety and depression with future dementia diagnosis: a case-control study in primary care. Fam Pract. 2012 Nov 5.
*******************************************************
But most recent article published in BMJ: "
Benzodiazepine use and risk of dementia: Prospective population-based study
" (Sep 27, 2012).
Design:
Prospective, population based
study.
Participants:
1063 men and women
(mean
age 78.2 years
) who were
free of dementia
and did
not start taking benzodiazepines
until at least the third year of follow-up.
Main outcome measures
: Incident dementia, confirmed by a neurologist.
RESULTS:
- During a
15 year follow-up
,
253 incident cases of dementia
were confirmed.
-
New use of benzodiazepines
was
associated
with an increased risk of dementia (
multivariable adjusted hazard ratio 1.60
, 95% confidence interval 1.08 to 2.38).
- Sensitivity analysis considering the
existence of depressive symptoms
showed a similar
association
(
hazard ratio 1.62
, 1.08 to 2.43).
- A
secondary analysis
pooled cohorts of participants
who started benzodiazepines during follow-up
and evaluated the association with incident dementia. The pooled hazard ratio across the five cohorts of new benzodiazepine users was
1.46
(1.10 to 1.94).
- Results of a complementary nested case-control study showed that
ever use of benzodiazepines
was associated with an
approximately 50% increase
in the risk of dementia (adjusted odds ratio 1.55, 1.24 to 1.95) compared with never users. The results were
similar in past users
(odds ratio 1.56, 1.23 to 1.98)
and recent users
(1.48, 0.83 to 2.63)
but
reached
significance only for past users
.
CONCLUSIONS:
- In this prospective population based study, new use of benzodiazepines was associated with increased risk of dementia.
- The result was robust in pooled analyses across cohorts of new users of benzodiazepines throughout the study and in a complementary case-control study.
- Considering the extent to which benzodiazepines are prescribed and the number of potential adverse effects of this drug class in the general population, indiscriminate widespread use should be cautioned against.
***********************************************
What are your views on these 2 studies results published in last 3 months.
Anxiety ------> Future Dementia
Anxiety treatment with Benzodiazepines -----> Future Dementia
?????
*****************

Click on
to post your comments

---
Permissions in this forum:
You
cannot
reply to topics in this forum