Statistics
We have
222
registered users
The newest registered user is
raheelmemon
Our users have posted a total of
1140
messages in
613
subjects
If you are seeing this, you have attempted to link to the UpToDate widget but are experiencing a problem. Please visit
UpToDate
for more information.


Q: Which Neuropsychological Deficit is More Impaired in Subcortical Vascular Dementia (VaD) Compared to Alzheimer's Dementia (AD)?
(a) Episodic Memory.
(b) Executive Function.
(c) Both are more impaired in VaD compared to AD.
(d) Both are more impaired in AD compared to VaD.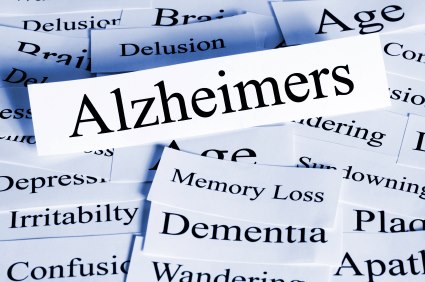 Last edited by Admin on Sat Jan 26, 2013 2:42 pm; edited 2 times in total
*****************

Click on
to post your comments
Subcortical dementias will cause impairment in executive functioning as well as attention.

This is an interesting concept as executive function is mostly a high-order process, which would make you think that neocortical degeneration would be the cause (i.e. cortical dementia - Alzheimer's). The answer lies in neural networks. Dysfunction of one part of a neural network, in this case a subcortical structure, is affecting a different anatomical region: prefrontal cortex)

Episodic memory is the hallmark of Alzheimer's disease (due to hippocampal degeneration).

For a great overview of cognition and cognitive assessments in dementias I would highly recommend "Cognitive Assessment for Clinicians" by John Hodges. It is a relatively easy read. He explains these differences (cortical vs subcortical dementia features) amongst many other things in a clear and concise manner.

P450

Moderator





Posts

: 34


Points

: 34


Reputation

: 0


Join date

: 2012-01-15



Great explanation again. Thanks for referencing "Cognitive Assessment for Clinicians" by John Hodges !!

Recent studies of the neuropsychological deficits associated with VaD have primarily focused on differentiating between subcortical VaD and AD. These studies largely show that patients with subcortical VaD are more impaired than those with AD on tests of executive functions,
whereas patients with AD are more impaired than those with subcortical VaD on tests of episodic memory (particularly delayed recall) (Desmond 2004, Graham et al. 2004, Kertesz & Clydesdale 1994, Lafosse et al. 1997, Lamar et al. 1997).

In addition, these studies suggest that the executive dysfunction associated with subcortical VaD is its most prominent deficit, perhaps because subcortical pathology interrupts frontosubcortical circuits that mediate this aspect of cognition. Indeed, a study by Price and colleagues (2005) showed that VaD patients with a significant volume of white matter abnormality on imaging exhibited a profile of greater executive/visuoconstructional impairment than impairment of memory and language abilities.

Source:
- Desmond DW. The neuropsychology of vascular cognitive impairment: Is there a specific cognitive impairment? J Neurol Sci 2004;226:3–7.
- Graham NL, Emery T, Hodges JR. Distinct cognitive profiles in Alzheimer's disease and subcortical vascular dementia. J Neurol Neurosurg Psychiatry 2004;75:61–71.
- Kertesz A, Clydesdale S. Neuropsychological deficits in vascular dementia vs Alzheimer's disease: frontal lobe deficits prominent in vascular dementia. Arch Neurol 1994;51:1226–31.
- Lamar M, Podell K, Carew TG, Cloud BS, Resh R, et al. Perseverative behavior in Alzheimer's disease and subcortical ischemic vascular dementia. Neuropsychology 1997;11:523–34.
- Price CC, Jefferson AL, Merino JG, Heilman KM, Libon DJ. Subcortical vascular dementia: integrating neuropsychological and neuroradiologic data. Neurology 2005;65:376–82.
*****************

Click on
to post your comments


Similar topics
---
Permissions in this forum:
You
cannot
reply to topics in this forum