Statistics
We have
222
registered users
The newest registered user is
raheelmemon
Our users have posted a total of
1140
messages in
613
subjects
If you are seeing this, you have attempted to link to the UpToDate widget but are experiencing a problem. Please visit
UpToDate
for more information.



Newsletter Vol 4, May 2016
---
Table of Contents:
(1) Clinical Points to Consider if Choosing Lamotrigine to Augment Clozapine.
(2) FDA Communications: Medication Approval, Name Change & Side Effect Warning.
(3) Pathological Gambling, Hypersexuality & Compulsive Shopping Associated With Dopamine Receptor Agonists.
(4) Depression in HIV/AIDS: Important Facts
(5) Basics of Glycemic Control (for Interns/PGY1)
(6) Question and Answer Series
---
(1) Clinical Points to Consider if Choosing Lamotrigine to Augment Clozapine.
(1) Make sure that blood clozapine levels are in the therapeutic range and the patient is taking the maximum tolerable doses of clozapine over at least 18-24 weeks. 
(2) Inform the patient and the caregiver about possible dermatological side effects, including Stevens-Johnson syndrome, and how to monitor the skin.
(3) The initial dosage of lamotrigine should be as low as possible (12.5-25 mg by mouth, at bedtime) and increased VERY slowly, on average 25 mg/week to clinical response. You may consider increasing to a maximum of 300 mg/day.
(4) There has been 1 case of lamotrigine associated agranulocytosis reported, but one should be aware of such theoretical possibility.
(5) Try to keep patients on only the clozapine plus lamotrigine combination and avoid any concomitant medications (including nonpsychotropic medications).
(6) Upon achieving a clinically satisfactory response, the patient can be maintained on this combination indefinitely.

Source: J Psychiatry Neurosci. 2001 March; 26(2): 168.
---



















































---
(2) Recent FDA Communications:
(A) Brintellix (vortioxetine): Brand Name Change to Trintellix, to Avoid Confusion With Antiplatelet Drug Brilinta (ticagrelor).
Source: FDA Safety Information [Posted 05/02/2016]
(B) FDA recently approved Nuplazid (pimavanserin, Acadia Pharmaceuticals Inc.) for hallucinations and delusions among individuals with Parkinson's disease.
Mechanism: Nuplazid is an inverse agonist of serotonin 2A receptors.
Source: http://www.acadia-pharm.com/product/

(C) FDA Warning for Aripiprazole:
* Compulsive or Uncontrollable Urges to Gamble, Binge eat, Shop, and have Sex have been reported.
* These uncontrollable urges were reported to have stopped when the medicine was discontinued or the dose was reduced. 
* Closely monitor especially in patients at higher risk for impulse-control problems:- those with a personal or family history of obsessive-compulsive disorder, impulse-control disorder, bipolar disorder, impulsive personality, alcoholism, drug abuse, or other addictive behaviors. 
* Consider reducing the dose or stopping the medicine if such urges develop.
Source: FDA Drug Safety Communication [Posted 05/0232016]
---



















































---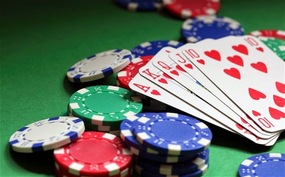 (3) Pathological Gambling, Hypersexuality and Compulsive Shopping Associated With Dopamine Receptor Agonists.
Methods: The authors conducted a retrospective disproportionality analysis based on the 2.7 million serious domestic and foreign adverse drug event reports from 2003 to 2012 extracted from the FDA Adverse Event Reporting System.
Results: 
- Pathological Gambling was the most frequent (39%) impulse control behavior reported followed by Hypersexuality (29%), Compulsive Shopping (12%) and Poriomania (7%).
- Almost half (48%) the events associated with dopamine receptor agonist drugs occurred outside the United States. 
- The drugs had been prescribed for Parkinson disease (61%), restless leg syndrome (24%), conditions associated with hyperprolactinemia (3.5%) and other indications. 
- The dopamine receptor agonist drugs had a strong signal- with highest for drugs with D3 selectivity: Pramipexole and Ropinirole.
- They also found a weaker signal for Aripiprazole, partial agonist at the D3 receptor (n= 37; PRR= 8.6, P < .001).
Conclusions:
- At present, none of the dopamine receptor agonist drugs approved by the FDA have boxed warnings about the potential for the development of severe impulse control disorders as part of their prescribing information. This data show the need for these prominent warnings. (As noted above: FDA recently communicated regarding this warning for aripirpazole).
- Physicians who prescribe dopamine agonists should also vigilantly monitor their patients, and ensure that patients, families, and caregivers are counseled about the risk of these serious adverse events.
Source: JAMA Intern Med. Published online October 20, 2014.
---



















































---
(4) Depression in HIV/AIDS: Important Facts
(1) Patient's more prone in developing depressive symptoms: (a) co-infected with Hepatitis C Virus (HCV), (b) patients receiving treatment with interferon, and (c) patients with disfiguring side effects of antiretroviral therapy (ART), particularly body fat changes.
(2) Patient's on interferon-alfa should be screened for depression at least every 4 weeks while they are receiving treatment.
(3)There is a growing amount of evidence that a history of psychiatric disorders, such as depression, does not necessarily increase the risk of developing depression while receiving interferon.
(4) Change in body fat is a common side effect of ART. Clinicians should assess mood at every visit in patients who develop changes in body fat. 
(5) Individualize therapy: consider (a) drug-drug interactions with HIV related medications, (b) presence of comorbid psychiatric disorder(s), (c) presenting symptoms, and (d) side effect profile. 
"start low, go slow" remains the cornerstone of psychiatric medication prescribing for HIV-infected patients.
Check this link for details of Interactions Between HIV-Related Medications and Psychotropic Medications:
http://www.hivguidelines.org/clinical-guidelines/hiv-and-mental-health/appendix-ii-interactions-between-hiv-related-medications-and-psychotropic-medications/
(6)
Alternative Therapies for Depression: 
Clinicians should inform patients who decide to use alternative treatments of the following: 
* Drug interactions and toxicities may occur 
* These treatments may take longer to be effective 
* These medications are not well studied 
Clinicians should inform patients that concomitant use of St. John's Wort with PIs or NNRTIs is contraindicated because it may lead to subtherapeutic ART drug concentrations.
(7)
Treatment Follow-Up:
* 
After initiating treatment, clinicians should schedule a brief visit or phone conversation every 1 to 2 weeks to support adherence, assess response and side effects, and remind the patient that it may take 3 weeks or longer for mood to improve. After 3 to 4 weeks, the clinician should perform an in-person assessment of symptom improvement. 
* 
During the maintenance phase of treatment with anti-depressant medication, clinicians should schedule a brief visit every 4 to 12 weeks to assess adherence, sustained therapeutic response, and side effects. 
* 
After referring patients to another provider for medication or psychotherapy, primary care clinicians should schedule a brief visit or phone conversation within 1 to 4 weeks after the referral to ensure that the patient followed through.
Source: http://www.hivguidelines.org/wp-content/uploads/depression-and-mania-posted-10-19-2010.pdf
---



















































---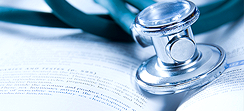 (5) Basics of Glycemic Control for Interns

BLOOD GLUCOSE METER READING SCHEDULE(S)
• Meals and bedtime – 6am, 12noon, 5pm and 10pm
• Three time a day with meals – 6am, 12noon, 5pm and 10pm
• Every 6 hours

NOTE: FOR PATIENTS IDENTIFIED AS HIGH RISK FOR HYPOGLYCEMIA SUFFERING FROM HYPOGLYCEMIA UNAWARENESS THERE SHOULD BE AN ORDER FOR A 2AM BLOOD GLUCOSE METER READING

BASAL INSULIN – is defined as REQUIRED DAILY INSULIN
• Required daily insulin
• Required insulin for basal metabolic activity
• Required even if not eating
• Never hold basal insulin in Type I Diabetes (dose may need to be adjusted)
• Types of basal insulin to be prescribed by MD: Lantus (Glargine) or NPH
• If Lantus (Glargine) is ordered, it is given, once a day (daily) at either 8am or 10 pm.
• NOTE: LANTUS CANNOT BE MIXED WITH ANOTHER INSULIN
• NPH Insulin can be ordered as now, stat, and then every 12 hours (8a-8p) or daily; daily at 8am; daily at 8pm; daily at 10am; or daily at 10pm.

PRANDIAL INSULIN is defined as MEALTIME INSULIN
• Given with meals.
• All Type I - DM patients need it.
• Some Type II - DM need it; especially those with high insulin requirements and those in the acute care setting.
• Schedule may be ordered as three times a day with meals: 8am, 12noon, and 5pm.
• Another schedule that may be ordered is with only 1 meal: breakfast (8a), lunch (12noon), dinner (5p).
• Hold dose if patient is not eating, and notify physician.
• Types of prandial (mealtime) insulin to be prescribed by MD: Regular or Analogue (Lispro)
• NOTE: ADMINISTER WHEN MEAL TRAY IS AVAILABLE

CORRECTION SCALE INSULIN previously known as "SLIDING SCALE"
• Supplemental insulin.
• Added to prandial insulin if on basal/bolus.
• Administer at the same time you administer the mealtime insulin.
• Given periodically for NPO pts on basal only.
• Should not be used alone to control blood glucose.
• Call physician for new order if it does not match.
• Types of Insulin(s) to be prescribed in the correction scale : Human regular or Lispro.
• NOTE: THE TYPE OF INSULIN IN CORRECTION SCALE MUST MATCH THE TYPE OF INSULIN PRESCRIBED IN THE PRANDIAL ORDERS.


CORRECTION SCALE INSULIN MUST MATCH PRANDIAL INSULIN.


---



















































---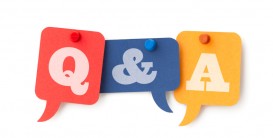 Q: Patient from south east Asia presents with sudden fear that one's genitalia are receding into the body leading to death. What is the name of this culture bound syndrome?
(a) Ataque de Nervios
(b) Piblokto(q)
(c) Empacho
(d) Koro
Answer: (d) Koro
Koro is a culture-specific syndrome in which an individual has an overpowering belief that his or her genitalia are retracting and will disappear, despite the lack of any true longstanding changes to the genitals.
Q: Patient stabilized on clozapine on routine CBC (complete blood count) monitoring is found to have ANC (absolute neutrophil count) of 600/uL. Patient is not known to have benign ethnic neutropenia. Which of the following is correct treatment recommendation?
(a) Reduce the clozapine dose in half and do weekly CBC monitoring.
(b) Reduce the clozapine dose in half and do three times weekly CBC monitoring.
(c) Discontinue clozapine and do three times weekly CBC monitoring.
(d) Discontinue clozapine and do daily CBC monitoring.
Answer: (c) 
ANC of 600 = moderate neutropenia.
Treatment recommendations for moderate neutropenia in patient not known to have benign ethnic neutropenia is:
(a) Recommend hematology consultation 
(b) 
Interrupt treatment for suspected clozapine induced neutropenia
(c) Resume treatment once ANC normalizes to ≥ 1000/μL 
(d) CBC monitoring: Daily until ANC ≥ 1000/μL, then- three times weekly until ANC ≥ 1500/μL
Once ANC ≥1500/μL, check ANC weekly for 4weeks, then return to patient's last "Normal Range" ANC monitoring interval 
---



















































---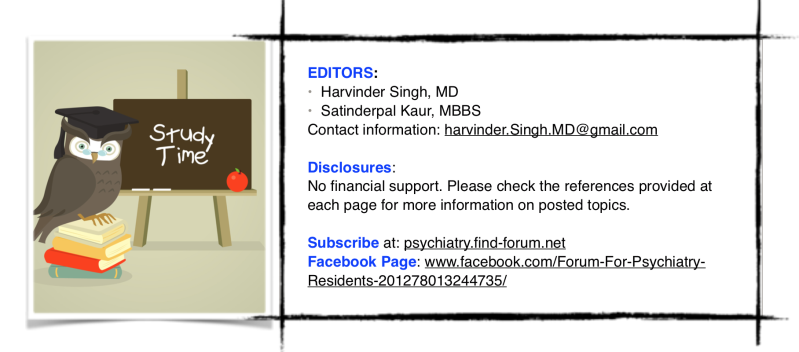 *****************

Click on
to post your comments

---
Permissions in this forum:
You
cannot
reply to topics in this forum