Statistics
We have
222
registered users
The newest registered user is
raheelmemon
Our users have posted a total of
1140
messages in
613
subjects
If you are seeing this, you have attempted to link to the UpToDate widget but are experiencing a problem. Please visit
UpToDate
for more information.


Methapmhetamine Withdrawal: How to Manage?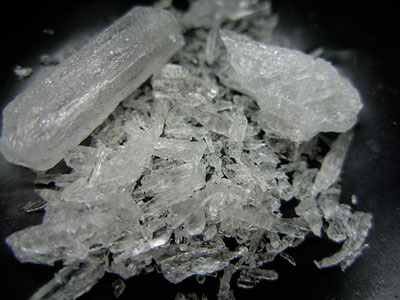 The following notes are compiled from articles published on PubMed. This will help you in recognizing sign & symptoms, and treatment of methamphetamine withdrawal. I don't have much experience with meth using patients. Please add your experience. Thanks
Signs & Symptoms
:
- The
DSM IV-TR
identifies dysphoric mood as the main symptom for amphetamine (including MA) withdrawal, and requires at least two of the following additional symptoms for a positive diagnosis: fatigue, insomnia or hypersomnia, increased appetite, psychomotor agitation or retardation and vivid, unpleasant dreams
-
Depressive symptoms
, a core criterion for the diagnosis of cocaine or amphetamine withdrawal, are substantially higher in stimulant-dependent individuals than in the general community and are commonly identified in treatment samples of amphetamine users.
- Amphetamine users experiences depression that peaks at 48–72 hours following the last amphetamine dose (Source: American Journal of Psychiatry, 129, 263–269.)
- Some may also experience "
Crash Phase
" of around 3 days following the cessation of
amphetamine use: during which the individual may sleep for much of the time, may be followed by a prolonged period of insomnia.
-
First week (Acute Phase)
: characterized principally by
increases in sleeping and appetite
.
- A cluster of
depression-related symptoms
(including inactivity, fatigue, anhedonia and dysphoria): marked during the first week, but largely resolves by the end of the acute phase of abstinence.
-
Less severe symptoms of withdrawal
: anxiety, motor retardation, agitation, vivid dreams, craving, poor concentration, irritability and tension.
- Levels of
paranoid and suicidal ideation
remains low throughout the first 3 weeks of abstinence.
- Unlike alcohol or opioid withdrawal, there were no directly measurable amphetamine withdrawal signs as objective measures such as pulse and blood pressure remains within normal limits. (*)
-
Methamphetamine Withdrawal Questionnaire (MAWQ)
can also be used daily to access the withdrawal symptoms.
- Until now the
association between psychotic symptoms and MA withdrawal and abstinence
has not been well characterized. Although psychotic symptoms are not a diagnostic feature of MA withdrawal, they are often prominent during early abstinence. (Source: Am J Addict. 2008 Mar-Apr;17(2):83-98.)
Treatment
:
- No medication is effective for treatment of amphetamine withdrawal.
-
Amineptine
showed reduction in discontinuation rates and improvement in clinical presentation compared to placebo, but had no effect on reducing withdrawal symptoms or craving.
- In spite of these limited benefits, amineptine is not available for use due to concerns over abuse liability when using the drug.
- The benefits of
mirtazapine
as a withdrawal agent are less clear based on findings from two randomised controlled trials: one report showed improvements in amphetamine withdrawal symptoms over placebo; a second report showed no differences in withdrawal symptoms compared to placebo.
Source: Cochrane Database Syst Rev. 2009 Apr 15;(2):CD003021.
*****************

Click on
to post your comments


Similar topics
---
Permissions in this forum:
You
cannot
reply to topics in this forum