Statistics
We have
222
registered users
The newest registered user is
raheelmemon
Our users have posted a total of
1140
messages in
613
subjects
If you are seeing this, you have attempted to link to the UpToDate widget but are experiencing a problem. Please visit
UpToDate
for more information.


FDA Warnings for Psychotropics July 2013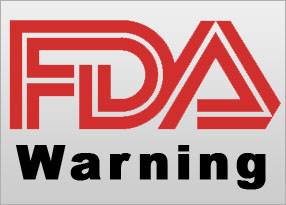 Valproic Acid:

Patients with Mitochondrial Disease
: There is an increased risk of valproate-induced acute liver failure and resultant deaths in patients with hereditary neurometabolic syndromes caused by DNA mutations of the mitochondrial DNA Polymerase γ (POLG) gene (e.g. Alpers Huttenlocher Syndrome).
Valproate is
contraindicated in patients known to have mitochondrial disorders
caused by mutations in mitochondrial DNA polymerase γ (POLG; e.g., Alpers-Huttenlocher Syndrome) and children under two years of age who are suspected of having a POLG-related disorder
Sarafem (Fluoxetine Hydrochloride):

Monoamine Oxidase Inhibitors (MAOIs)
: The use of MAOIs intended to treat psychiatric disorders with Sarafem or
within 5 weeks of stopping
treatment with Sarafem is contraindicated because of an increased risk of serotonin syndrome. The use of Sarafem
within 14 days of stopping an MAOI
intended to treat psychiatric disorders is also contraindicated. Starting SARAFEM in a patient who is being treated with MAOIs such as
linezolid or intravenousmethylene blue
is also contraindicated because of an increased risk of serotonin syndrome.
Pregnancy:
may have an increased risk for persistent pulmonary hypertension of the newborn (PPHN).
Ziprasidone :

Metabolic Changes
: Atypical antipsychotic drugs have been associated with metabolic changes that may increase cardiovascular/cerebrovascular risk. These metabolic changes include hyperglycemia, dyslipidemia, and body weight gain. While all of the drugs in the class have been shown to produce some metabolic changes, each drug has its own specific risk profile.
Symbyax (Olanzapine and Fluoxetine):

QT Prolongation
: Post-marketing cases of QT interval prolongation and ventricular arrhythmia including Torsade de Pointes have been reported in patients treated with fluoxetine. Fluoxetine should be used with
caution in
patients with congenital long QT syndrome; a previous history of QT prolongation; a family history of long QT syndrome or sudden cardiac death; and other conditions that predispose to QT prolongation and ventricular arrhythmia.
Such conditions include concomitant use of drugs that prolong the QT interval; hypokalemia or hypomagnesemia; recent myocardial infarction, uncompensated heart failure, bradyarrhythmias, and other significant arrhythmias; and conditions that predispose to increased fluoxetine exposure (overdose, hepatic impairment, use of CYP2D6 inhibitors, CYP2D6 poor metabolizer status, or use of other highly protein-bound drugs).
Aripiprazole:

Nursing Mothers
: Aripiprazole is excreted in human breast milk. A decision should be made whether to discontinue nursing or to discontinue the drug, taking into account the importance of the drug to the mother.
Clozapine:
Nocturnal enuresis- in postmarketing Experience
*****************

Click on
to post your comments

---
Permissions in this forum:
You
cannot
reply to topics in this forum