Statistics
We have
222
registered users
The newest registered user is
raheelmemon
Our users have posted a total of
1140
messages in
613
subjects
If you are seeing this, you have attempted to link to the UpToDate widget but are experiencing a problem. Please visit
UpToDate
for more information.


Can Antioxidants Increase Cancer cells Metastasis ?
Two recent studies published in
Journal Nature (Oct 4, 2015)
and
Science Translational Medicine (Oct 7, 2015)
reported the above findings in mice.
According to article published in Science Transl Med (Oct 7, 2015) by Kristell Le Gal et al (Human Oncology and Pathogenesis Program, Memorial Sloan-Kettering Cancer Center, New York, NY):
* Administration of N-acetylcysteine (NAC) increases lymph node metastases in an endogenous mouse model of malignant melanoma but has no impact on the number and size of primary tumors.
* NAC and the soluble vitamin E analog Trolox markedly increased the migration and invasive properties of human malignant melanoma cells but did not affect their proliferation.
* Both antioxidants increased the ratio between reduced and oxidized glutathione in melanoma cells and in lymph node metastases, and the increased migration depended on new glutathione synthesis.
* Both NAC and Trolox increased the activation of the small guanosine triphosphatase (GTPase) RHOA, and blocking downstream RHOA signaling abolished antioxidant-induced migration.
These results demonstrate that antioxidants and the glutathione system play a previously unappreciated role in malignant melanoma progression.

Link: http://stm.sciencemag.org/content/7/308/308re8.short
Similar findings were reported by Sean J. Morrison et al in journal nature (Oct 4 2015):
* Oxidative stress limits distant metastasis by melanoma cells in vivo.
* Treatment with the antioxidant NAC increased tumor formation by intravenously transplanted melanoma cells.

Link: http://www.nature.com/nature/journal/vaop/ncurrent/fig_tab/nature15726_ST3.html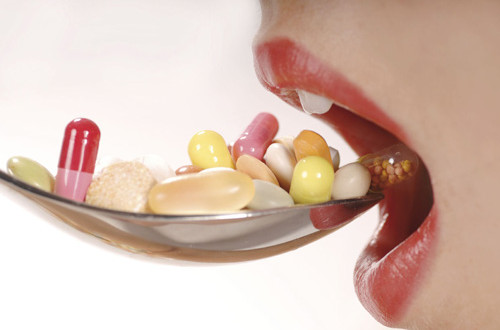 *****************

Click on
to post your comments

---
Permissions in this forum:
You
cannot
reply to topics in this forum