Statistics
We have
222
registered users
The newest registered user is
raheelmemon
Our users have posted a total of
1140
messages in
613
subjects
If you are seeing this, you have attempted to link to the UpToDate widget but are experiencing a problem. Please visit
UpToDate
for more information.


Q. Which Antipsychotic is Preferred for Management of Psychosis in Elderly with Parkinson's Disease?
(Note: Nonpharmacological interventions were unsuccessful and symptoms are causing significant distress)
(a) Risperidone
(b) Olanzapine
(c) Quetiapine
(d) Aripiprazole
(e) Haloperidol
*****************

Click on
to post your comments

drkamalika

Moderator





Posts

: 33


Points

: 57


Reputation

: 0


Join date

: 2012-01-14


Location

: NY



drkamalika wrote:Risperidone ?
Among atypical antipsychotics, Risperidone is associated with highest mortality risk in elderly and max EPS compared to other atypicals.
Please try again. This is important question, esp for residents.
Will post answer soon.
*****************

Click on
to post your comments
I saw a case today on the CL service in which a pt with dementia 2/2 parkinson's disease developed delirium after an having an aortic valve replacement. She has psychotic symptoms (visual hallucinations and persecutory delusions) which I was consulted for. I started her on a very small dose of seroquel as this is the drug of choice for psychosis in parkinson's disease owing to its low potency D2 receptor blockade. Parkinson's disease involves degeneration of neurons in the basal ganglia which makes them more susceptible to EPS when given antipsychotics.
All that being said, I am unfamiliar with the literature on aripiprazole in parkinson's disease and would be interested in hearing about that Admin


P450

Moderator





Posts

: 34


Points

: 34


Reputation

: 0


Join date

: 2012-01-15



Yes Correct Answer is: Quetiapine (Seroquel)

Source: Most recent & updated article published in AJP Sep 2012 issue (Vol 169, Number 9)- Atypical antipsychotic use in pt with dementia: Managing safety concerns.

Conclusion:
- Among atypicals, Risperidone is associated with highest incidence of EPS
- Quetiapine and Clozapine preferred for elderly with Parkinson disease
- No specific comments on Aripiprazole.

Also according to Updated Beers criteria (2012), All antipsychotics except quetiapine and clozapine may worsen symptoms of Parkinson's disease and/or cause Parkinson's-like symptoms
*****************

Click on
to post your comments

Most recent article (Randomized Open Clinical Trial) published in Clinical Neuropharmacology (March/April 2012) comparing the efficacy and safety of Ziprasidone Versus Clozapine in the Treatment of Psychotic Symptoms in Parkinson Disease.

Results:
- 14 patients completed the study, 8 patients on clozapine and 6 patients on ziprasidone.
- The final mean dosage for clozapine was 32.14 mg/d and that for ziprasidone was 35 mg/d.
- Throughout the study, neither the Unified Parkinson's Disease Rating Scale, the Abnormal Involuntary Movement Scale, or the Mini-Mental State Examination showed statistical differences in both groups.
- Psychotic symptoms, assessed with SAPS and BPRS, were reduced in both groups but with more intensity in the ziprasidone group (effect size in SAPS, 1.3, and effect size in BPRS, 1.7) than in the clozapine group (effect size in SAPS, 0.36, and effect size in BPRS, 0.53).

Conclusions:
Ziprasidone seems to be at least as effective as clozapine in the treatment to ameliorate psychotic symptoms in PD.

Source: Clinical Neuropharmacology- Volume 35 - Issue 2 - p 61–66

*****************

Click on
to post your comments
very informative.
actually in practice I have seen Risperdal to be used with very good result and long term tolerance. However practical use and exam answers are different many a times.

drkamalika

Moderator





Posts

: 33


Points

: 57


Reputation

: 0


Join date

: 2012-01-14


Location

: NY



I don't think the answer to this question is a mere function of what to answer on an exam vs what is done in clinical practice, as these are generally one in the same (unless test questions are simply outdated). The choice of using quetiapine (or clozapine) instead of more potent antipsychotics is based on safety data. Please check out the paper below for details. They explain the quality of evidence on which they base their recommendations, which was "moderate" for no antipsychotics other than quetiapine or clozapine in parkinson's, and they rated the strength of their recommendation as "strong."

Abstract:
Potentially inappropriate medications (PIMs) continue to be prescribed and used as first-line treatment for the most vulnerable of older adults, despite evidence of poor outcomes from the use of PIMs in older adults. PIMs now form an integral part of policy and practice and are incorporated into several quality measures. The specific aim of this project was to update the previous Beers Criteria using a comprehensive, systematic review and grading of the evidence on drug-related problems and adverse drug events (ADEs) in older adults. This was accomplished through the support of The American Geriatrics Society (AGS) and the work of an interdisciplinary panel of 11 experts in geriatric care and pharmacotherapy who applied a modified Delphi method to the systematic review and grading to reach consensus on the updated 2012 AGS Beers Criteria.

Fifty-three medications or medication classes encompass the final updated Criteria, which are divided into three categories: potentially inappropriate medications and classes to avoid in older adults, potentially inappropriate medications and classes to avoid in older adults with certain diseases and syndromes that the drugs listed can exacerbate, and finally medications to be used with caution in older adults. This update has much strength, including the use of an evidence-based approach using the Institute of Medicine standards and the development of a partnership to regularly update the Criteria. Thoughtful application of the Criteria will allow for (a) closer monitoring of drug use, (b) application of real-time e-prescribing and interventions to decrease ADEs in older adults, and (c) better patient outcomes.

American Geriatrics Society updated Beers Criteria for potentially inappropriate medication use in older adults. Am Geriatr Soc. 2012 Apr;60(4):616-31




P450

Moderator





Posts

: 34


Points

: 34


Reputation

: 0


Join date

: 2012-01-15



Thanks for participating drkamalika & P450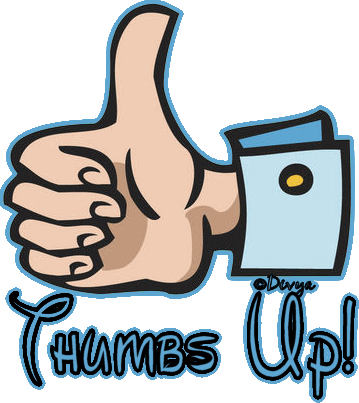 *****************

Click on
to post your comments

---
Permissions in this forum:
You
cannot
reply to topics in this forum