Statistics
We have
222
registered users
The newest registered user is
raheelmemon
Our users have posted a total of
1140
messages in
613
subjects
If you are seeing this, you have attempted to link to the UpToDate widget but are experiencing a problem. Please visit
UpToDate
for more information.


Gluten Sensitivity of mothers linked to increased risk of schizophrenia in the child

[PRESS RELEASE 2012-05-11]
Newborn babies whose mothers are allergic to gluten seems to be at increased risk of schizophrenia and other psychotic illnesses later in life. According to a new study from Karolinska Institutet and the well-known American Johns Hopkins University.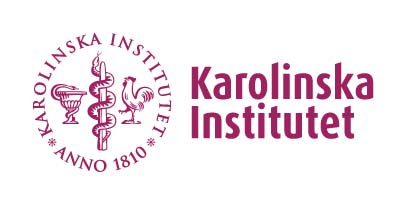 It is known that infections and certain inflammatory conditions during pregnancy may be linked to increased risk of schizophrenia in the child. In the current study, published in the June issue of Scientific American Journal of Psychiatry, the
researchers show for the first time
that the mother's sensitivity to a food may be a contributing factor to the child developing mental illness later in life.
- So we can speak of a
third factor
,
in addition to genetics and lifestyle
, namely what happens to the baby during pregnancy and after birth. That does not mean that all children of mothers with hypersensitivity to certain foods automatically becomes mentally ill, far from it, says
Håkan Karlsson, who led the study with Christina Dalman, both at the Karolinska Institute
.
The study is based on information from
764 obstetric records and blood samples from newborns
in Sweden
between 1975 and 1985
. Of these children 211 developed so-called ickeaffektiv psychotic illness later in life, such as schizophrenia. The researchers measured levels of so-called
IgG antibodies in stored blood samples from newborns
. In this way able to track the immune responses triggered by either cow's milk protein is casein or gliadin, which is a component of the protein gluten which is in turn contained in wheat, rye and barley. Since the mother's antibodies are transferred to the baby through the placenta during pregnancy means increased IgG levels in the child that the mother's immune system reacted against certain types of proteins.
The results of the study showed that
children of mothers with abnormally high levels of antibodies to gliadin
had an almost
doubled risk of developing schizophrenia later
in life, compared with children whose mothers had normal levels of gliadin antibodies. However, the researchers could
not see any increased risk of schizophrenia in children whose mothers were allergic to casein
. The link between gliadin antibodies in the mother and increased risk of schizophrenia in the child remained even after adjusting the results for other known risk factors such as maternal age, birth by Caesarean section or a birth.
- There are studies that show that people diagnosed with schizophrenia more often also suffer from various forms of immune reactions to gluten. We will now do a follow-up study to investigate the link between schizophrenia and gluten only to those who have a genetic condition or there might be some other mechanism was involved, says Håkan Karlsson.
The present study was funded Stanley Medical Research Institute, Stockholm County Council and the Research Council. Mr. Karlsson also works at Children's Hospital Johns Hopkins Children's Center.
Publication:
Hakan Karlsson, Åsa Blomström, Susanne Wicks, Shuojia Yang, Robert H. Yolken and Christina Dalman. Maternal Antibodies to Dietary Antigens and risk for the Nonaffective Psychosis Offspring
Am J Psychiatry, Epub ahead of print 25 April 2012, doi: 10.1176/appi.ajp.2012.11081197
Source: http://ki.se/ki/jsp/polopoly.jsp?d=130&a=143768&l=sv&newsdep=130
*****************

Click on
to post your comments

---
Permissions in this forum:
You
cannot
reply to topics in this forum